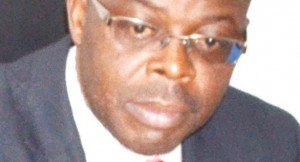 Policy, base rate gap still wide
The Economics Association of Malawi (Ecama) says the spread between the policy rate and commercial bank base rates still remains wide despite the recent reduction in the Liquidity Reserve Requirement (LRR) by the Reserve Bank of Malawi (RBM).
Ecama says the reaction by the commercial banks to the LRR reduction has not been satisfactory.
Following the reduction in the LRR to 7.5 from 15 percent last month, the commercial banks have slashed their base lending rate to between 32 and 35 percent while the RBM policy rate is at 25 percent.
Ecama executive director, Edward Chilima, said on Monday the spread between the two, which is between 10 and 12 percent, remain too high.
"The reduction is not significant enough given the amount of liquidity that has been injected in the market by this amendment," said Chilima.
He said the amendment of the LRR just demonstrated that there are more things that have to be addressed on the issue of high interest rates.
Statistics from the central bank show that lowering of the LRR translated into the immediate release of K40 billion into the financial system.
Chilima said currently, Ecama is in talks with the monetary authorities and the Bankers Association of Malawi to appreciate realities on the ground.
He also blamed the government for partly influencing interest rates to remain high due to "lack of control on expenditure".
"Expenditure [by government] seems to be off track to the extent that the government continues to borrow significant volumes of money," said Chilima.
"The banks are taking advantage of the situation seeing that the government is desperate and they are providing the resources at higher rates," said Chilima.
(Visited 8 times, 8 visits today)
Latest posts by Vanessa Banda
(see all)