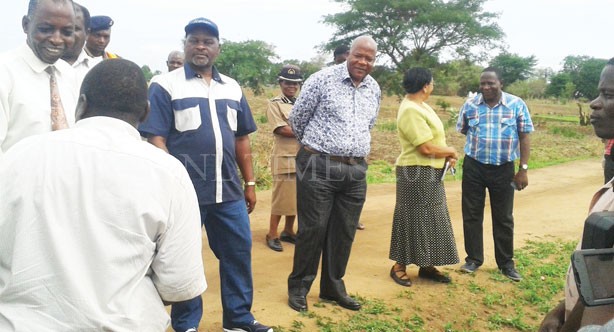 Poor rains worry tobacco growers
Late and erratic rains in most parts of the central region have caused worries among tobacco growers in the districts who fear that it might negatively affect production of the leaf this season.
This was learnt during a tour by Minister of Agriculture Allan Chiyembekeza on Monday and Tue s d ay to Salima and Kasungu to appreciate how growers have planted tobacco as well as learn other challenges affecting production of the crop.
During the tour, both smallholder and large scale growers in the two districts complained about late rains as tobacco planting is usually done late November or early December with harvesting starting in January.
But things look different this year as rains have started late in December in most parts of the central region and have been erratic.
Alliance One's agronomist, Ronald Ngwira, told officials during a visit to one of the company's estates in Kasungu that production of the leaf might not be as expected if the weather continues to be poor.
However, both Chiyembekeza and Tobacco Control Commission (TCC) Chief Executive Officer, Bruce Munthali, downplayed the fears in separate interviews.
"It is true the weather might have an impact on the production in the sense that the yields might not be as much as expected but there is still hope because sometimes when farmers plant late but rainfall progresses well, yields can still be good," Chiyembekeza said.
Munthali said while early signs show that output might be "slightly lower", there was still hope that things may not be so bad.
"We will conduct a comprehensive assessment which will give us a picture of production for this year," Munthali said.
The total trade requirement for this year, according to TCC, is at 189 million kilogrammes for all types of tobacco.
In the 2014 season, Malawi realised US$361.5 million from tobacco sales whose sale through the auction floors was recorded at 191.9 million kg against a buyers' demand of 165 million kgs.
Latest posts by Vanessa Banda
(see all)