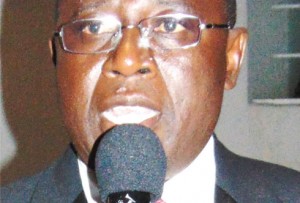 Positive returns on Malawi Stock Exchange
The Malawi Stock Exchange (MSE) in the month of May registered a positive return on index, with a slight gain in the Malawi All Share Index (MASI) from 16024.62 percentage points in April to 16141.51 points.
On the flip side, a latest trading commentary from MSE also shows that the market registered a decrease in traded value as well as volume
But overall, according to MSE Chief Executive Officer John Kamanga, the market has marginally done well with the MASI gaining one percent in kwacha terms.
"The decrease in traded volume and value is as a result of some restructuring transactions which were not registered in May," he said.
The market also saw no trades on the three government bonds whilst equity trading decreased in both traded value and volume.
Kamanga attributed this to holding of the bonds by companies for long term investment in the wake of non-availability of other avenues of investing on the MSE.
"We need extra bonds from government as well as private companies to increase the scope of instruments for trading," he observed.
Price gains registered by four counters, MPICO, National Investment Trust Ltd, Press Corporation Ltd, and Sunbird were enough to offset a share price loss registered by TNM resulting into an increase in the Domestic Share Index by 0.74 percent. The Foreign Share Index was steady at 1762.13 points.
Looking forward, Kamanga expects the market to remain buoyant albeit on a marginal level on account of the stability in key macro-economic indicators which.
(Visited 10 times, 10 visits today)
Latest posts by Vanessa Banda
(see all)