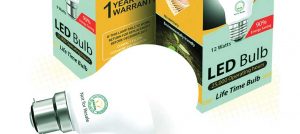 POWER CRISIS: Government faulted for misplaced priorities
Some commentators are faulting government for failing to give priority to addressing energy challenges that have crippled business growth and pose as a disincentive to investment.
Currently, the country is only able to generate three quarters of the full installed capacity of electricity which is pegged at 351 megawatts.
Although the Electricity Supply Corporation of Malawi (Escom) had embarked on various interventions to mitigate the problem before the company was unbundled, concerns are that power supply challenges seem to be getting worse every year.
Economic commentator, Chikavu Nyirenda, said authorities are not giving enough attention to developing new energy sources to diversify power generation in keeping with the population boom and establishment of new industries that have put a strain on demand for electricity.
Nyirenda said while power interruptions have escalated into a crisis, government is moving too slowly to commission Independent Power Producers (IPPs), who are key to the diversification process in the power sector.
"Industries are being affected, leading to job losses but the level of seriousness leaves a lot to be desired," he said.
Nyirenda said there is need to develop a proper strategy to increase generation capacity in line with the growth in demand, as relying on one source has already proved costly to the nation.
"There is need for thorough thought instead of giving priority to less important issues. It is commendable that government has introduced a new policy on renewable energy but there is need to speed up the process," he said.
Electricity Generation Company Malawi (Egenco) has adopted projects from Escom aimed at improving electricity generation and distribution in Malawi and these include the 1.2 million led bulbs distribution to create an extra 40 megawatts; 78 megawatts diesel generators expected to be operational this year; 46 megawatts standby (permanent) generators to be added on the grid, improvements at Nkula to add 12 megawatts to the grid before September 2018; upgrading of Tedzani, which will add 10 megawatts; a project by Toshiba to be completed in 2019 which will add 18 megawatts, among others.
Escom forecast that these projects and improvements of existing equipment will translate into 300 megawatts to be added to the grid by 2019.
However, industries are complaining that these projects have not brought any significant difference to power supply as power outages continue to worsen.
President of the Malawi Confederation of Chambers of Commerce and Industry, Karl Chokotho, said while demand for electricity is rising, supply seems to be shrinking.
Chokotho said by now, authorities should have put in place efficient measures to diversify electricity generation from being predominantly hydro.
"Things are getting worse and this has always been the problem as we move deeper into the dry season," he said.
Escom Public Relations Manager, Kitty Chingota, admitted that power supply is dwindling but pushed the problem to Egenco, the company tasked with the duty to generate power following the successful unbundling of Escom into two entities.
According to Chingota, Escom cannot be liable to answer on power generation challenges even if some of the interventions to boost generation capacity were done before the unbundling.
"Power generation is now in the domain of Egenco but as Escom, we have to do load shedding because we are getting less electricity from Egenco," she said.
But Chingota said even though people may not see an effect from the interventions such as the distribution of led bulbs, the initiatives have helped to boost power supply.
"We are saving about 40 megawatts by using led bulbs but the effect may not be felt because power supply is still dwindling," Chingota said.
Egenco publicist, Moses Gwaza, said there will be an improvement in power supply by the end of this year after the company completes installation of diesel generators in Lilongwe and Mzuzu.
"Investments in alternative power sources are ongoing and people should expect a change by next month," he said.
Escom was unbundled at the beginning of this year, creating two companies, one responsible for power generation and the other distribution.
The unbundling was proposed as a measure to increase efficiency in power generation and create an enabling environment for IPPs to invest in power generation.
(Visited 76 times, 76 visits today)
Latest posts by Vanessa Banda
(see all)