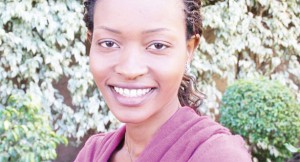 Power firm offers 200mw in 8 weeks
Intermittent electricity problems companies and households are going through in Malawi could be over in just two months if what a British company is offering is true and can be taken by the Malawi government.
The company, Aggreko, says it can provide a temporary power plant to Malawi's that would add to the national grid up to 200 megawatts within a period of eight weeks.
The 200 megawatts represent 57 percent of Malawi total current generation capacity at 350 megawatts and 55 percent of the country's estimated demand at 360 megawatts.
Malawi Investment and Trade Centre (MITC) says Aggreko – which was one of the companies from the United Kingdom that were in the country a few weeks ago to explore investment opportunities in the country, submitted a proposal to Escom and the Ministry of Energy some 15 months ago to provide emergency supply of electricity through generators running on diesel.
"They are interested in supplying emergency energy in Malawi as they are currently doing with Zambia," said MITC public relations manager Deliby Chimbalu.
She said the company specialises in the provision of off-grid interim supply of electricity from either gas or diesel to customers who need them for a short length of time.
According to Chimbalu, the company ha s jus t signed a contract with the government of Zambia for the installation of a 120 megawatt temporary plant in at country which is also experiencing power supply problems like Malawi.
It supports industries ranging from mining to oil and gas, manufacturing and utilities. It has big investments in Mozambique with capacity of 350 megawatt from gas, in South Africa, Ghana and many countries globally.
Chimbalu said Aggreko offered to install diesel powered generators to produce between 100 and 200 megawatts of electricity within 6 to 8 weeks.
She said, however, the company will have to further discuss with Electricity Supply Corporation of Malawi (Escom) technical details of the project.
"The company is ready to come back to Malawi anytime we as a country are ready to discuss with them," said Chimbalu.
(Visited 3 times, 3 visits today)
Latest posts by Vanessa Banda
(see all)