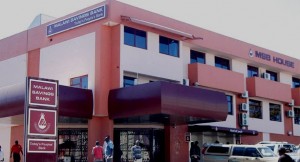 President Peter Mutharika suspends MSB sale
President Peter Mutharika has suspended the controversial sale of Malawi Savings Bank, pending review.
In a statement delivered on Wednsday by Press Secrtary Gerald Viola, Mutharika says the decision is in response to numerous calls for a thorough examination of the sale.
In a statement, Mutharika said government has listened keenly to debates surrounding the sale and that a review shall be undertaken.
"The review will cover all the aspects of the transaction. I am therefore inviting all those who have spoken on this matter including the Members of Parliament, civil society organizations and the experts to come up with reasonable proposals covering all the aspects of the transaction so that we can map the way forward"he said.
The President accused some political forces, from the opposition and other sectors, of being unfair in their arguments saying government's decision on the sale is supported by the Institute of Chartered Accountants in Malawi (ICAM); the private sector; the Regulator of Banks and Financial Services as well as the donor community including the IMF, among others.
"These are professional bodies and experts on the subject" he argued.
Mutharika however, restates that that it is imperative that Government disposes its interest in Malawi Savings Bank for the good of the National economy.
"I am appealing to all sides of the debate to speak about this matter in a manner which is fair, objective and non-partisan. On my part, I would like to assure the Nation that whatever happens, Government will secure legally binding undertakings to ensure that no single branch of the Malawi Savings Bank is closed", he said.
A full statement by the President can be accessed  on https://www.facebook.com/TheDailyTimesMalawi?fref=ts
(Visited 17 times, 17 visits today)
Latest posts by Vanessa Banda
(see all)