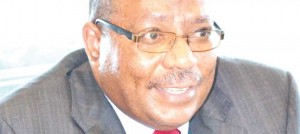 Press Corporation Limited commissions two upgraded ethanol plants
Conglomerate Press Corporation Limited (PCL) has commissioned two upgraded ethanol plants in Chikwawa.
The plants are located within the premises of PressCane, a subsidiary of PCL.
The upgraded plants now have a capacity of stocking 90,000 litres of Ethanol, up from 60,000 litres.
In his remarks, PCL Group Chief Executive Officer, George Partridge, said the upgrade has also provided flexibility to produce up to 20,000 litres of rectified spirit per day, depending on market demand.
"The distillery upgrade project has contributed towards improving operational efficiency," he said.
Partridge added that PressCane will be able to recycle 10 percent waste without negatively affecting the process, while saving on water usage and related costs.
"We understand that it is not easy to achieve a 50 percent increase in capacity for a plant of this size. We are grafetul for the innovations implemented by Praj Industries in this particular project," Partridge said.
The project—which started in January this year—has cost PressCane Limited about $3.9 million.
(Visited 2 times, 2 visits today)
Latest posts by Vanessa Banda
(see all)