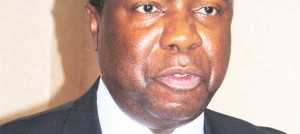 Press Corporation Limited forecasts K800 closing exchange rate
Press Corporation Limited (PCL) expects the local currency, kwacha to further depreciate to K800 against the US dollar by December.
PCL forecasts that the business environment will continue weighing down heavily on the performance of businesses including its subsidiaries in the second half of the year.
The conglomerate says it also does not expect any improvement in the consumer demand which saw the group's revenue growing by only 18 percent in the first half of the year.
The Group's Chief Financial Controller, Elizabeth Mafeni, however expects profit before tax to grow to 32 percent driven by high performances in Limbe Leaf, Puma Energy and Macstee Malawi Limited.
PCL is also banking on its resilience and adaptation strategy to cushion its subsidiaries from being affected by the unstable external business environment.
"Revenue generation has been difficult because of reduced consumer demand resulting from tough operating environment. Our profit after tax was 17 percent below last year mainly on account of foreign exchange losses, dampened operating environment and increasing overheads. But we expect the overheads to go down in the second half having completed the integration process involving the National Bank of Malawi and Indebank," said Mafeni.
She was speaking during a stakeholder engagement meeting PCL hosted for its shareholders, business community, potential investors and members of the media in Blantyre.
As part of its resilience strategy, PCL plans to expand its footprint to other countries in the region between now and the year 2019.
Chief Executive of the conglomerate, Mathews Chikaonda, confirmed that all PCL subsidiaries have been tasked to scan for opportunities to diversify beyond borders.
Chikaonda said all PCL subsidiaries are working on strategies to realise the global footprint.
"Our strategic plan for 2015 to 2019 clearly spells out the direction the group wants to take in order to tap other markets beyond Malawi. We do not want to stagnate as PCL but where opportunities arise where we can take our investment, we want to maximise those opportunities," Chikaonda said.
PCL has grown its shareholder value from K4 billion in 2011 to K90 billion in 2016.
(Visited 30 times, 30 visits today)
Latest posts by Vanessa Banda
(see all)