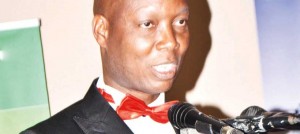 Pressure mounts on nandolo market
It appears the country remains with a daunting task to explore an immediate alternative market for its pigeon peas, as cries persist over low prices the commodity now fetches in the aftermath of an export ban in India.
In yea r s, India has remained the world's biggest consumer and importer of the commodity, as it requires a total of 21 million metric tonnes.
However, Malawi has this year produced 23 million metric tonnes of pigeon peas, leaving it with a surplus of two million tonnes.
This has greatly affected Malawian farmers as it has led to a collapse of prices or the commodity that was once touted as probably the best replacement of tobacco as the country's top foreign exchange earner.
Recently, pigeon peas grower body, the Nandolo Farmers' Association pushed on Malawi authorities and other stakeholders to consider exploring a lasting remedy.
According to association's president, Susan Chimbayo, there is a need for an immediate alternative market and prices continue to tumble in the country due to high supply.
"Now that we have grown the crop, we have nowhere to sell as vendors are offering low prices," Chimbayo lamented.
However, the Auction Holdings Commoditi e s Exchange (AHCX), a subsidiary of state owned AHL Group say is already on the ground, talking to potential buyers.
AHCX Communication Manager Thom Khanje downplayed fears for a complete collapse of the commodity's potential and viability, saying there remains a window for price stability in the coming months.
"Our message to the farmers is that they should not lose hope, they should take care of their Nandolo because we have hope that probably in two months, the market should open in India.
He said the commodities market is meanwhile talking to countries like the United Arab Emirates, Kenya and Malaysia as alternative markets.
According to Khanje, not all is lost.
"India is not the only market for pigeon peas. By the way, this is normal; it is not only pigeon peas that are affected by such a situation," said Khanje.
And government says Capital Hill is also exploring other alternative markets for the crop such as South Africa and Canada.
Regional Trade Officer for the South in the Ministry of Trade Charles Chavula said government is equally concerned about the low prices prevailing on the market.
According to Nandolo Farmers Association, on average, traders were buying the commodity at prices as low as K 40 per kilogram from the K 320 per kilogram set by the government.
(Visited 108 times, 108 visits today)
Latest posts by Vanessa Banda
(see all)