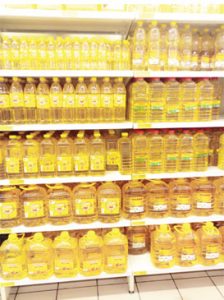 Producers challenged on consumer needs
By Patience Lunda, Contributor:
Food Producers have been urged to consider consumer feedback to satisfy market demands.
The call comes amid concerns among consumers over poor quality of some locally-manufactured food products.
Speaking on the sidelines of a Buy Malawi sensitisation campaign in Mzuzu, Director of SME's and Registrar of Cooperatives in the Ministry of Industry, Trade and Tourism, Wiskes Nkombezi, said improving on packaging and quality could make businesses competitive.
"Malawians should change their mindset. Buying a Malawian product means creating employment to someone," Nkombezi said.
One of the consumers, Luciano Katsabola, urged Malawians to consume local products to promote the industry.
"If we do not buy Malawian products, we are not patriotic," Katsabola said.
During the campaign, local products like cooking oil, margarine and soap were displayed.
The campaign is targeting patrons in major super markets.
The government launched the Best Buy Malawi initiative in March 2016 to build competitiveness of enterprises, leading to greater economic growth and increased welfare for all Malawian citizens.
The initiative was developed to reduce the ballooning import bill and close the country's wide trade deficit in the short to medium-term.
Latest posts by Vanessa Banda
(see all)