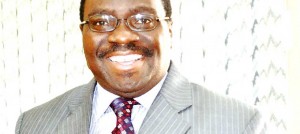 Project to maximise Nacala Corridor use
By Taonga Sabola:
The Malawi Investment Trade Centre (MITC) has said the Fund for African Private Sector Assistance (Fapa)-Malawi Nacala Rail and Port Value Addition Project would help stakeholders maximise the use of the Nacala Corridor by local small and medium enterprises (SMEs).
MITC Chief Executive Officer, Clement Kumbemba, was speaking in Blantyre on Wednesday at the start of a capacity-building workshop for SMEs earmarked to benefit from the project.
About 50 firms in the agribusiness sector applied to benefit from the initiative, out of which 23 were selected.
Kumbemba said the government received a grant from the African Development Bank to improve the efficiency and productivity of SMEs and smallholder farmers along the Nacala Corridor in Malawi.
"SMEs in Malawi face a number of serious challenges. The challenges centre around access to finance, access to markets, high cost of transportation, compliance to product quality and standards, marketing, business management and poor linkages just to mention a few.

"This project, through which this workshop is sponsored, has been designed to help SMEs access finance, supply to markets abroad, link them to smallholder farmers to enhance quantities of supply and equip them with best business management practices. This is a direct response to the critical challenges and it is my hope that this intervention will have a marked impact," Kumbemba said.
Nacala Corridor Team Leader, Dick Maganga, said the project is crucial for the development of SMEs in the country.
Maganga said the Nacala corridor provides a cheap opportunity to Malawi, which could export its products and boost trade with other countries.
Latest posts by Vanessa Banda
(see all)