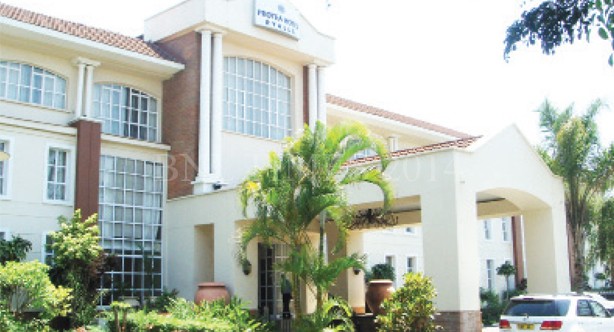 Protea Ryalls Hotel To Refurbish 21 Grill Restaurant
Blantyre-based four-star hotel, Protea Ryalls, has disclosed plans to refurbish its flagship fine dining restaurant and bar, the 21 Grill.
Protea Ryalls General Manager Mischa Lehner said this recently when the hotel hosted a customer appreciation cocktail for its clients.
Lehner said the refurbishments will greatly improve the ambiance of 21 Grill as the hotel attempts to serve its customers even better.
The general manager said the refurbishments will be done during the course of the hotel's financial year which runs from October to September.
He was, however, quick to point out that the hotel does not expect the renovations to take a very long time.
Lehner also described the year 2014 as better for business as compared to 2013.
He said the 2014 tripartite elections coupled with other events during the year helped business growth in the year.
"Our year runs from October to September and we would like to indicate that we had a fantastic year as business registered some growth.
"We would like to thank our customers for the business given to us throughout the year," said Lehner.
He also disclosed plans to extend the hotel's footprint beyond Blantyre.
One of the customers Mike Mlombwa thanked Ryalls for the customer appreciation cocktail.
Latest posts by Vanessa Banda
(see all)