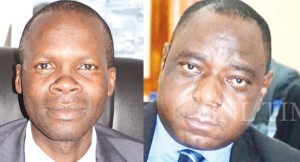 PTA Forex accessible over three years
The Reserve Bank of Malawi (RBM) says the US$250 million debt swap facility for Malawi from the PTA Bank did not come at once, saying it is a standby facility from which Malawi can access funds over a three year period.
RBM spokesperson, Mbane Ngwira, says even without the loan, Malawi's import cover would still have been adequate since the reserves have been at over US$900 million for the past six months.
"Even if we did not borrow from the PTA Bank, we would still have around US$750 million in our reserves now," said Ngwira.
The US$250 million PTA facility is an equivalent to about 1.5 months' worth of import cover according to Ngwira.
Malawi accessed the facility late last year to caution and moderate against the seasonality of the country's foreign exchange cash flow.
Some economic analysts have, however, blamed the government for borrowing to boost foreign exchange reserves, saying this was an artificial and unsustainable way of addressing forex woes.
Commenting on the observations, Ngwira said there was nothing wrong with the borrowing as the arrangement is used as a standby facility.
He said the money is also payable in local currency, which
may not have an effect on the forex position of the country.
"The bank would be able to channel the cash within the system through various companies on the local market," said Ngwira.
Ngwira said the borrowing was done through an issued paper whose repayment will be done after maturity in three years' time.
Ministry of Finance spokesperson, Nations Msowoya, collaborated Ngwira, saying the funds are there to be used in cases of any eventuality.
"The money is there to caution and to moderate the seasonality in our forex cash flow as there are some times when the local currency's performance is compromised," said Msowoya.
(Visited 9 times, 9 visits today)
Latest posts by Vanessa Banda
(see all)