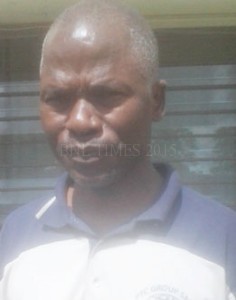 PTC Sacco profit up 67%
One of the country's Savings and Credit Cooperatives, PTC Group Sacco, has described the year 2014 as good for business.
During the year, the Sacco saw its profit jumping 67 percent from K7.5 million in 2013 to K12.5 million.
Speaking in Blantyre on Saturday during the Sacco's annual general meeting, PTC Sacco chairperson Jalom Mweya attributed the good performance to strategies employed by the board and management.
He said during the year, the Sacco's assets grew from K91 million in 2013 to K122 million.
Talking of membership, Mweya said the Sacco, which caters for employees of companies under the Press Group, saw its membership base swelling from 1,400 in 2013 to 1,570.
"We target to grow our membership base to 2,500 in 2015. We want to attract more Press Group companies to join us," said Mweya.
He was confident that the Sacco will register good tidings come December 31, 2015.
One of the Sacco's members Alinane. Mkandawire expressed happiness with the way the institution performed in 2014.
"A profit of K12.5 million means that we, as members, will share more money in terms of dividends," said Mkandawire.
Latest posts by Vanessa Banda
(see all)