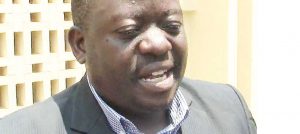 Question marks over CFTC's independence
Some companies and institutions in the Northern Region have queried the Competition and Fair Trading Commission (CTFC) over the independence of its commissioners when presiding over cases.
The institutions expressed concern over the appointment of CFTC commissioners, a task which is currently under the jurisdiction of the seating head of state. The firms argued that there is high potential of the government to influence decisions in which it [government] has an interest.
The questions were raised during the Financial Sector Surgery meeting held in Mzuzu. Some company representatives took advantage of the interaction sessions to pin down CFTC officials urging them to justify the commissioner's integrity in handling cases without favouritism.
However, CFTC Director of Consumer Welfare and Education, Lewis Kulisewa, said the commissioners prioritise transparency and fairness in their rulings. Kulisewa said the commissioners' decisions always depend on the available facts.
Kulisewa also challenged that the structure of the commission has 10 board members who are appointed by the president but from different professions and with diverse expertise.
"In terms of composition, there is a lawyer, an accountant, representatives from consumer rights organisations. All this is done to ensure that there is objectivity in the manner decisions are made. I can assure you that decisions that are made by the commissioners are robust, objective and are evidence-based.
"Our decisions are not influenced by any other fact other than available evidence. This is so because the Consumer Protection Act gives power to other parties to appeal our commissioners' decisions," Kulisewa said.
During the meeting, representatives from microfinance companies, commercial banks, insurance companies and Saccos were enlightened on the gaps that currently exist between consumers and financial service providers.
Reserve Bank of Malawi Chief Examiner for Financial Consumer Protection and Financial Literacy, Madalitso Chamba, said consumers in the country complain about knowledge gap arguing customers enter into financial contract which they do not understand.
CFTC is working together with RBM in addressing challenges people are facing to access quality services from financial service providers.
(Visited 39 times, 39 visits today)
Latest posts by Vanessa Banda
(see all)