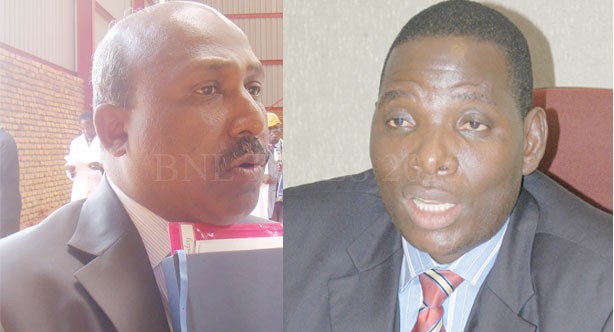 Raiply exports earn Malawi US$4 million
Raiply exports earn Malawi US$4 million
Exports of timber products from Chikangawa forest by Raiply Malawi Limited earned the country US$4 million in the year 2014, Minister of Industry and Trade, Joseph Mwanamvekha has disclosed.
He was speaking during a tour of Raiply Malawi's premises at Chikangawa in Mzimba in the company of Minister of Natural Resources, Environment, Energy and Mining Atupele Muluzi and deputy minister of Defense Jappie Mhango.
"I have gone through Reserve Bank of Malawi books and seen that Raiply brought in US$4 million last year in exports. The company is taking this is of the president forward and the vision to transform the country from being predominantly importing to exporting," said Mwanamvekha.
Mwanamvekha said he had taken up the company's concern that government was demanding huge fine on its raw materials.
"We're taxing products here and allowing products to come in free. To me that is contradictory. I will be talking to MRA [Malawi Revenue Authority] and the Ministry of Finance," said Mwanamvekha.
He said it was the wish of the government that companies which are doing value addition should be offered incentives.
Mwanamvekha also commended Raiply for its corporate social responsibility projects in the area and employment of about 2,000 people.
Raiply Malawi chief executive officer Thomas Oomen asked the minister for government's intervention on the encroachment by people on the company's concession area.
Latest posts by Vanessa Banda
(see all)