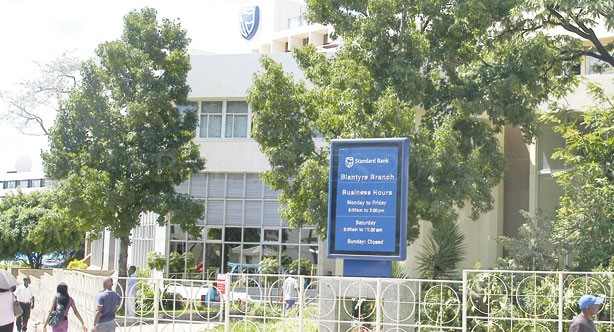 Rates hinder bank lending – BNL Times
Rates hinder bank lending
Standard Bank Malawi says high interest rates and tough economic conditions in the country are negatively affected the bank's appetite of lending to its customers in 2014.
In its financial statement for the financial year ending December 31, 2014 and signed by chairman Rex Harawa, Standard Bank says the bank registered a negative on its loan book growth.
"Tough economic conditions and concerns on the high interest rates continue to impact the group's appetite to lending; this has in turn negatively impacted the overall growth of the loan book," reads the statement, in part.
This is contrary to 2013 when loans and advances grew by 4 percent.
However, Standard Bank says it registered a strong year-on, year balance sheet growth at 15 percent.
The bank's profit after tax was seen at K12.3 billion in 2014, representing a 2 percent growth from K12.1 billion realised in 2013.
Looking into the future, Standard Bank says even with adverse weather on agricultural production, a higher growth rate is expected in 2015.
The bank expects monetary policy authorities to embark on an expansionary policy framework.
On its part, Standard Bank plans to focus on delivering a competitive value proposition across all the segments it serves with the aim of attracting new and retaining existing customers.
Standard Bank, which is listed on the Malawi Stock Exchange, has recommended paying its shareholders a final dividend of K10.68 per share representing K2.5 billion
Latest posts by Vanessa Banda
(see all)