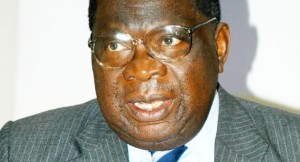 'Reforms could restore growth'
An investment advisory firm says although Malawi's macro-economic situation looks in the short to medium terms, reforms in the public financial management being implemented by the government could help in the restoration of economic growth in the country.
In its latest economic outlook report, Nico Asset Managers says sustained implementation of meaningful reforms in public finance management is critical in restoring confidence and trust in budgetary processes.
"This will in turn help catalyse investment required for strong growth over the medium term," reads the report, in part.
Nico Assets has since outlined several risks and shocks currently facing the economy, saying Malawians should brace for hard times in the coming months.
The risks include persistent weak export base, increased government expenditure and high debt levels.
In the report, Nico says high lending rates are resulting in a slowdown in private sector growth and a decrease in capital investment which may also lead to high default rates on loan facilities and lower private sector activities.
On weak export base, the firm says the country has still been unable to narrow the existing gap between exports and imports which remains in favour of the latter.
"Weak export base would likely affect the kwacha's stability against major trading currencies as the value of imports far exceeds the value of exports. This results in higher demand for foreign currency than the available supply, thereby, creating an imbalance which will result in further currency depreciation," reads the report in part.
Nico Assets also says the increase in the government budget expenditures will lead to an increase in government borrowing, hence, widening the fiscal deficit.
Commenting on debt levels which have also continuously increased over the months, the firm says "high debt levels create a future obligation for government to repay the debt plus interest."
As at end of March, domestic debt totaled K433.9 billion while foreign debt was at K772.3 billion.
According to the report, this long term debt may result in higher levels of repayable interest which increases government expenditure and the budget deficit.
Minister of Finance Goodall Gondwe has since promised to come up with a reduced budget to minimise the risks.
(Visited 12 times, 12 visits today)
Latest posts by Vanessa Banda
(see all)