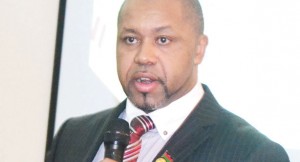 Reforms should be for all – IPMM
The Institute of People Management of Malawi (IPMM) has said the civil service reforms currently being implemented by the government should reach out to all sections of the society.
IPMM executive director Jalison Chaguluka said as a country, Malawi needs to reform and start thinking in the right direction.
He said some of the difficulties the country is going through are man-made as most employees have become lazy.
"As human resources managers, we are striving to change the people's mind-set. We want people to start thinking outside the box and not thinking the same all the time," said Chaguluka.
He said the civil service reforms are a renovation that will allow people to start thinking differently.
Chaguluka said as IPMM, they support the government on the implementation of the reforms.
"We are talking of civil service reforms, but it is all of us that need to reform and change our mind-set. We are not as perfect as we seem compared to civil service, even the parastatals and NGOs they should also have their mind set reformed.
"Malawians should have passion of coming to work. We do not want people to be lazy. We want to try and renovate the peoples thinking and change their mind so that productivity goes up. Currently productivity is not right and we need to bring it up," he said.
In February 2015, the government launched the civil service reforms aimed at having a civil service that is professional, efficient and effective.
The civil service reforms are being chaired by Vice President Saulos Chilima.
(Visited 44 times, 1 visits today)
Latest posts by Vanessa Banda
(see all)