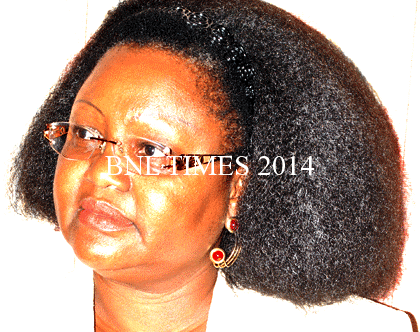 Reserve Bank against political interference in EDF
Reserve Bank against political interference in EDF
The Export Development Fund (EDF) hosted an international workshop by African Development Finance Institutions (ADFI) in Lilongwe which started on Monday.
The event was officially opened by Reserve Bank of Malawi, Deputy Governor Naomi Ngwira on Tuesday who urged the institutions to resist political influence when giving out loans for business and investment.
She gave a background of how the defunct Malawi Development Corporation (MDC) was liquidated following nonperforming loans especially from politically connected borrowers.
Ngwira, therefore urged the institutions along with EDF to trade carefully with politically connected borrowers if it is to grow as a sustainable investment financing institution.
"We don't have a development finance institution and that affects the economy but when they develop they face a challenge of political influence. The experts need to be left alone to run such institutions without such influences," said Ngwira.
EDF Chief Executive Officer Efford Goneka said since it started operating in 2012, there have been a few cases of defaults which alerted the fund to be careful when giving out funds as it gets more established.
He said EDF joined the ADFI to adopt its standards and build capacity as a young institution which is trying to grow and impact on the economy of the country.
"By hosting this conference we are learning skills and good practices as well as gaining experiences of other institutions that have been operating for some time," he said.
The workshop is focusing on how to avoid and handle non performing loans and bad debt which are the key factors that affect the operations and growth of development finance institutions.
Latest posts by Vanessa Banda
(see all)