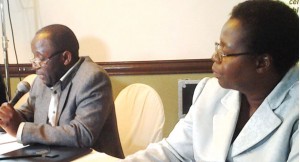 Reserve Bank of Malawi asked to cut policy rate
Various economic and business groupings have asked the Reserve Bank of Malawi (RBM) to reduce the policy rate – the official rate of interest, to facilitate a further reduction in lending rates by commercial banks.
RBM says, however, the policy rate cannot come down while inflation remains high.
The Bankers Association of Malawi (Bam), the Indigenous Businesses Association of Malawi (Ibam) and the Economic Empowerment Action Group have all agreed on the need for the central bank to reduce the policy rate.
While commending RBM for reducing the Liquidity Reserve Requirement – which is an interest free minimum amount of reserves commercial banks are supposed to deposit with RBM, to 7.5 from 15 percent, the groups believe a reduction in the policy rate will allow banks to make significant decrease in lending rates.
The slice in the LRR has seen commercial banks softening their base lending rates to an average of 33 percent.
Speaking last week during the Economics Association of Malawi (Ecama) debate on taming inflation, Bam vice president Bernadette Mandoloma wondered why the central bank only reduced the LRR and not the policy rate.
"At 25 percent, the policy rate is still high and makes it difficult for commercial banks to significantly reduce base lending rates," said Mandoloma.
Commenting on the development, Ibam president Mike Mlombwa, said a cut in the policy rate could have helped commercial banks to reduce lending rates by a wider margin.
"We believe the country's interest rates remain high and the authorities need to continue putting measures to cut them," said Mlombwa.
He also urged government to match the reduced interest rates with business opportunities for local Malawians, saying the rates are coming down at a time opportunities are drying up.
"The government needs to fast track the black empowerment policy which will help create more business opportunities for indigenous businesses," said Mlombwa.
On his part, EEAG president, Lewis Chiwalo, said hard economic times in recent months have resulted in the weakening of the purchasing power of Malawians.
"Malawi needs a slash in the policy rate to stimulate availability of liquidity on the market," said Chiwalo.
RBM's research and policy analysis manager, Kisu Simwaka, said during the debate, however, that the policy rate cannot be reduced while inflation is on the increase.
He said high interest rates are that Malawians have to pay for high inflation.
With inflation currently at 21.3 percent, Simwaka said cutting the policy rate to below 20 percent would leave it below inflation.
"That could create some problems," he said.
(Visited 1 times, 1 visits today)
Latest posts by Vanessa Banda
(see all)