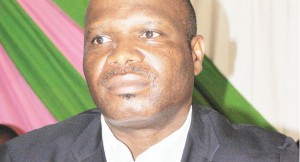 Reserve Bank of Malawi asks small Saccos to merge
The Reserve Bank of Malawi (RBM) has urged smaller and non-performing Savings and Credit Cooperatives to consider joining bigger and better functioning Saccos as a means of improving their performance and service delivery to their members.
RBM Director of Micro-finance and Capital Markets Supervision, Hastings Mzoma made the remarks in Mangochi on Friday after opening a Malawi Union of Savings and Cooperatives (Musco) planning meeting.
Mzoma said RBM is concerned with the slow rate at which Saccos in the country are growing and that there is need to employ mechanisms that will facilitate improvements in their operations.
"Sacco membership in Malawi remains pathetically low. And some of them are too small and struggling to operate," said Mzoma.
He said such problems can be addressed through merging small and non-performing Saccos with those that are doing well on the market as has been the case in other countries.
"This has proven to be a good move for enhancing capacity that can help them grow," said Mzoma.
He also advised Saccos to start marketing and promoting their products and services so that more people can start to appreciate what they offer and join them.
The Saccos also need to embrace technology and introduce new products and services that can help them compete with other players on the financial market.
In his remarks, Musco Chief Executive Officer, Sylvester Kadzola, said delays by the government to remit payroll deductions on time was also worsening the problem of low membership for Sacco as it was forcing some civil servants to withdraw from Saccos.
"Most of the times members are worried that they are deducted money but it does not reach the Saccos. From 2012 up to May this year, we have lost over 30, 000 members due to the problems with government remittances," said Kadzola.
He said, however, that despite the challenges, Saccos in the country have managed to double their assets between 2012 to May this year.
(Visited 3 times, 3 visits today)
Latest posts by Vanessa Banda
(see all)