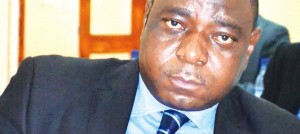 Reserve Bank of Malawi backs firms on pension remittances
The Reserve Bank of Malawi (RBM) says it is impressed that most firms are remitting pension contributions of their employees to insurance companies.
RBM says according to its latest report, the companies' contributions have increased as compared to 2015.
This comes amid widespread reports that most companies are only remitting funds of their employees on paper and not making the actual payments to respective insurance companies due to economic hardships.
RBM spokesperson, Mbane Ngwira, said pension is still relevant given that every employee will retire at some point and must safeguard their financial security in retirement.
He acknowledged that the challenges being faced in terms of some employers not remitting contributions are unavoidable in the current economic set up, and are not peculiar to Malawi alone.
"Given the experience in resolving matters of this nature, the Registrar is optimistic that efforts to compel all eligible employers to comply with the law will be successful. However, there is still need to raise awareness on the importance of pension," Ngwira said.
He said RBM acknowledges that some employers are indeed facing challenges to remit pension contributions to trustees of pension funds on time.
Ngwira admitted that most employers found in this situation indicate that they are facing financial difficulties due to the economic challenges facing the country saying the registrar continuously engages such employers and work with them to comply in line with Sections 61 of the Pension Act and 75 of the Financial Services Act.
"It should be mentioned that in circumstances where the employer is facing financial challenges, the registrar has to exercise patience and agree with the concerned employers on a viable payment plan of the outstanding contributions so that they comply in order not to compromise the interest of members of pension funds," he said.
He, however, emphasized that, while the enforcement efforts have often led to successful resolution of the matters, the major challenge has been that there are some inconsistencies and overlaps in the current legal framework regarding the roles of the registrar and the minister responsible for labour in ensuring compliance.
He added: "The registrar is also working towards entering into a Memorandum of Understanding (MoU) with the Ministry of Labour in order to agree on the best possible way of enforcing compliance with the Act.
Further, RBM, according to Ngwira, is working with government to clear some inconsistencies in the legislation in order to clarify roles to ensure a more efficient enforcement mechanism is in place."
Professor of economics at University of Malawi, Chancellor College, Ben Kalua said non-remittance of insurance is a rational behaviour that is not only done by employers but also individuals.
"But this isn't supposed to be a norm. Pension funds are a major funding and an economic driver in other countries. If there are no contributions made it could be a loss to us somehow," he said.
Reacting to reports that the contributions have improved, Kalua said much as he is aware that that there is a problem, he does not have the mechanism to determine the overall situation.
"RBM knows what it is talking about because it is the registrar and regulator of all financial institutions," he said.
The Pensions Act of 2010 mandates all employers with more than five people on their payroll in Malawi to set up a pension scheme in line with the International Labour Organisation (ILO) Social Security Minimum Standards Convention of 1952.
(Visited 18 times, 18 visits today)
Latest posts by Vanessa Banda
(see all)