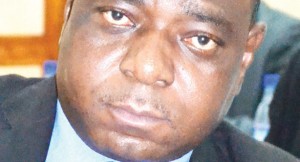 Reserve Bank of Malawi content with rate cuts
The Reserve Bank of Malawi (RBM) says it is satisfied with the reaction by some commercial banks to cut their lending rates following a recent reduction in the Liquidity Reserve Requirement (LRR) ratio to 7.5 from 15.5 percent by the central bank.
RBM says it expects all other commercial banks to react similary to the development.
The country's two largest banks, Standard Bank and National Bank of Malawi, have taken the lead in announcing reductions in their base lending rates, with both reducing them to 32 from 38 percent.
The reduction in the LRR, which is the portion of deposits that commercial banks keep at the central bank as reserves without interest, from 15.5 to 7.5 percent by RBM, has enabled banks to lower the spread between prime lending rate and the policy rate which was however maintained at 25 percent.
With the LRR at 7.5 percent, commercial banks will now have an obligation to deposit K7.50 out every K100 deposited by their customers, down from K15.50 previously.
Speaking in an interview, RBM spokesperson Mbane Ngwira said the reduction of the base lending rate by the commercial banks is in line with the target set by the central bank.
"Our target was to see banks drop the borrowing rates to 32 percent. So we are happy so far. The banks have reacted positively and this will reduce the cost of borrowing. A six percentage point cut is reasonable," he said.
Commenting on the same, Economics Association of Malawi (Ecama) economist Mervis Maliketi, however, said there is still room for further cut as the spread remains wider.
She said a further cut in the bank interest rates would help in the improvement of economic activity in the country.
"We are expecting the other banks to do the same in the near future. The change means banks have a better supply of money to lend out. Of course it would have been better if the lending rate had gone down to 30 percent," she suggested.
(Visited 13 times, 13 visits today)
Latest posts by Vanessa Banda
(see all)