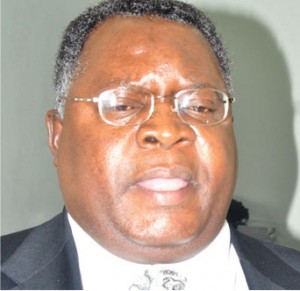 Reserve Bank of Malawi for vibrant debt markets
The Reserve Bank of Malawi (RBM) says vibrant debt markets are crucial for the economic prosperity of nations.
RBM Deputy Governor for Supervision Grant Kabango was speaking in Blantyre on Tuesday at the start of a Bond Market Symposium jointly organised by Standard Bank, the Malawi Stock Exchange, Nico Asset Managers and Savjani and Company.
The symposium was organised to increase awareness of best market issuance practices and equity markets.
Kabango said the development of capital markets mitigates the adverse impact of financial crises and reduces the likelihood that a crisis will happen.
He said debt markets provide an alternative source of financing if other financing channels dry up.
"They provide corporate and government entities a key avenue of raising funding for their operations and projects. In this regard, stakeholders to the capital markets such as issuers, investors, market makers, supporting functions and the regulators are key in ensuring the creation of such a vibrant and efficient market and in the process promoting financial depth," said Kabango.
Kabango said besides efficient market infrastructure, the accounting and disclosure standards will be constantly reviewed to ensure that they are in tandem with international best practice.
Standard Bank Head of Investment Banking ShakilSattar said the objective of the Bond Symposium was to provide a platform to discuss debt capital markets in Malawi and the region.
"This symposium provides a platform for us and the stake holders to increase awareness of best market issuance practices for privately placed and public issues," he said.
Latest posts by Vanessa Banda
(see all)