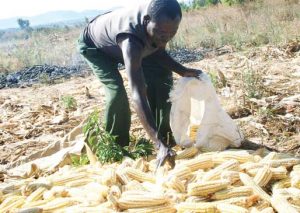 Reserve Bank of Malawi growth target courts controversy
Some experts have expressed reservations over the growth projection made by the Reserve Bank of Malawi (RBM) on the basis that it may be unsustainable to rely on weather patterns to judge the direction the economy will take going forward.
RBM Monetary Policy Committee met last week where it forecast that real Gross Domestic Product (GDP) will rebound to 6.4 percent from 2.7 percent in 2016.
Earlier this year, RBM had forecast that the economy would rebound and grow by 5.6 percent.
RBM said the recent projection is riding largely on the back of favourable weather conditions and improving macroeconomic.
But experts have described the projection as "too ambitious" and that it may be tough to attain considering that even though the country registered a bumper harvest and seen improvements in headline inflation, agriculture commodity markets have largely been depressed or in a state characterised by slumping prices and low volumes.
President of the Economics Association of Malawi, Henry Kachaje, said developments in the economy such as low tobacco sales this year as compared to the last growing season and low farm gate prices for maize, averaging K5,000 per bag, may slow economic growth.
Kachaje said growth targets of around four percent would be more realistic for the country going by the trends in economic activities.
"In May, the World Bank in its Malawi Economic Monitor projected GDP growth at 4.4 percent and I can agree that a growth rate of around four percent is more realistic.
"Should we, however, have another favourable weather condition in 2018 and we maintain the fiscal discipline and sustain the macro-economic stability, we could attain growth rates of above six percent," he said.
The International Monetary Fund on the other hand predicts that real GDP growth will be within the ranges of four and five percent.
The Department of Climate Change and Meteorological Services (Met) has since forecast that some parts of the country may experience dry spells and floods in the 2017/2018 growing season.
Met Director, Jolamu Nkhokwe, said such incidents can occur even though the department is expecting the country to receive normal rainfall amounts in the period under review.
Chancellor College Economics professor, Ben Kalua, said it is difficult to project that the country will experience another bumper harvest next year basing on the surplus registered this year.
"You can't rely on nature because then, you need to have big faith that the good rain you received this year will also be the same next year," he said.
According to Kalua, there is need for the country to diversify agriculture from being unimodal (relying on one rainfall season) and invest in irrigation infrastructure to boost production and consequently sustain economic growth.
"Going forward, there is need to invest in improving productivity so that the economy becomes capital intensive rather than the situation at the moment where we are largely engaged in primary production," he said.
In its 2016 Malawi Economic Monitor, the World Bank said recovery to growth is possible in 2017 but that this will depend on continued fiscal restraint and an effective response to the challenges resulting from a second year of high levels of food insecurity.
The bank further said Malawi's agriculture sector is still susceptible to shocks because of poor risk management which has resulted in negative rates of agricultural GDP in the last six years from 1992 to 2014.
"The large losses resulting from production risk in Malawi s tem primarily from the low level of on-farm adoption of risk-management practices and technologies. Increasing producers' capacity to mitigate risks at the farm-level is crucial to reduce losses, and to increase resilience in the sector, to ultimately positively impact productivity and competitiveness in general.
"However, such initiatives will only be successful if an incentivising environment is in place," the bank said.
According to information on the World Bank website, real GDP grew by 5.7 percent in 2014, but slowed down to 2.5 percent in 2016 after two consecutive years of drought, which adversely affected the performance of agriculture.
Agriculture accounts for about a third of Malawi's GDP.
(Visited 16 times, 16 visits today)
Latest posts by Vanessa Banda
(see all)