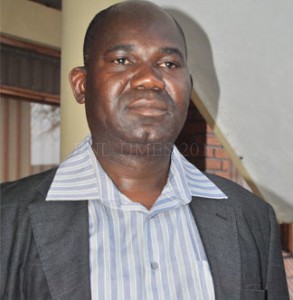 Reserve Bank of Malawi likely to cut rate
Reserve Bank of Malawi likely to cut rate
The Reserve Bank of Malawi (RBM) says it may reduce the monetary policy rate or bank rate if the rate of inflation will continue to drop in the country.
Inflation rate or the rate at which prices of goods and services change for February 2015 stood at 19.7 percent compared to 24.6 percent for the same period last year.
The fall in inflation has been attributed to cuts in fuel prices and sustained appreciation of the local currency against major international currencies on the market.
However, inflation in Malawi is largely driven by prices of food, particularly maize, and not necessarily the amount of money in circulation.
RBM spokesperson Mbane Ngwira said in an interview that the continued drop in inflation could influence a cut in the policy rate—the rate at which commercial banks borrow from RBM.
"There is a lot that goes into determining the policy rate and inflation is one of them. The rate of inflation is now going down and naturally the base rate should follow that trend," said Ngwira.
RBM last revised upwards the policy rate in October 2014 from 22.5 per cent to 25 percent.
Economic commentator Nelson Mkandawire said it is high time the rate of borrowing dropped as it remains comparatively high.
He observed that while the average lending rate in Malawi is at 38 percent, the same was at 9.25 percent in South Africa, 12 percent in Tanzania and12.5 percent in Zambia, making Malawi one of the most expensive countries to borrow money in the region.
"So you can see how expensive borrowing is in Malawi's banks. The cost of borrowing in Malawi is unacceptable. It inhibits productivity," said Mkandawire.
Latest posts by Vanessa Banda
(see all)