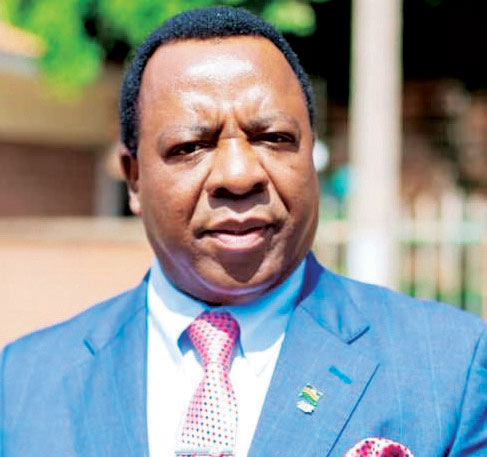 Reserve Bank of Malawi moves on spread capping
Saulos Chilima
The Reserve Bank of Malawi (RBM) is engaging members of Parliament to raise awareness on the idea of spread capping before the issue is addressed in the august House, officials from the Ministry of Economic Planning have disclosed.
The idea, a brain child of Vice President Saulos Chilima, came into the limelight during last year's Economics Association of Malawi annual conference in Mangochi.
Chilima told the gathering: "I want to submit to this conference that maybe it's time we discussed the wisdom of capping the interest spread. I am not talking of capping the lending or deposit interest rates, but their difference.
"In other words, if banks raise the lending rates, they must pass through the same to the depositors who lend them the money in the first place. This can deepen our financial markets and channel some of these resources to industrial development,"
He said, in the 1980s, Malawi had two banks and the lending rates averaged 19.1 percent while deposit rates averaged 11.5 percent, giving a spread of 7.6 percent.
"As the financial sector opened up, one would have expected competition to force the narrowing of the spread. Yet, overtime, lending rates have risen to an average of 23 percent while deposit rate has fallen to around 5 percent so that the spread now averages around 19 percent," Chilima said.
When Business Times inquired on the progress of the idea, public relations officer in the ministry Allan Jere said RBM is engaging parliamentarians on the matter.
He said the sensitisation is part of the process to have the capping understood by all stakeholders as it is a policy issue.
"Since this is a policy issue, RBM has been engaging parliamentarians to enlighten them on the matter and it will be up to them to decide on when they can discuss and come up with an informed policy," Jere said.
RBM spokesperson Ralph Tseka confirmed the development but was quick to say it would take some time before the issue is presented to Parliament.
"The discussions are underway and I doubt if it will be taken to Parliament during this sitting because there are other stakeholders that need to be consulted by Parliament," Tseka said.
Malawi University of Business and Applied Sciences-based economist Betchani Tchhereni lauded the move, saying members of Parliament needed to know what they would be deliberating on.
However, he was quick to say that the parliamentarians should independently widen their knowledge on spread capping and calculations surrounding deposits because they go hand-in-hand with spread capping.
In 2018, then opposition member of Parliament Alexander Kusamba Dzonzi attempted to introduce an interest capping bill but it was shot down by the government side and got referred to relevant committees for further scrutiny.
In late 2010, a CGAP mapping of countries with interest rate ceilings showed that 17 countries in sub- Saharan Africa had introduced interest rate caps. Some recent events show that this is still an evolving and persistent issue in Africa.
Justin Mkweu is a fast growing reporter who currently works with Times Group on the business desk.
He is however flexible as he also writes about current affairs and national issues.
Let us know what you think of this article and remember to add us on our facebook and follow us on our twitter. Come back daily for more Malawi business news.
Quick Links: Download Business eBooks | Ten Signs You Are An Entrepreneur | What is a Managing Director?
Latest posts by Vanessa Banda
(see all)