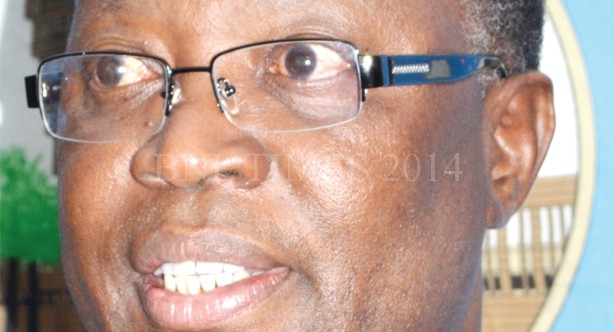 Reserve Bank of Malawi: "Private Sector Shouldn't Cry About Lack of Forex"
The Reserve Bank of Malawi (RBM) has poked fun at the country's private sector for being in the forefront in crying over forex drought instead of them taking advantage of the situation to generate dollars.
Addressing financial market dealers in Mangochi recently, RBM Governor Charles Chuka said it is very surprising to see the private sector, which is considered the engine for growth, taking a lead in crying for dollars.
"The private sector is like all of us, dependent on donors. If you hear the news in the market, even the private sector is crying out for donors.
"They have forgotten that, it is actually their job to produce foreign exchange," he said.
Chuka said the aspect of the economy where even the private sector is going to the government to ask for dollars is Malawi's most serious problem.
"We need to move away from a situation where even the private sector depends on the government for dollars. They should instead focus on producing for exports," said Chuka.
Malawi Confederation of Chambers of Commerce and Industry (MCCCI) Chief Executive Officer Chancellor Kaferapanjira was not immediately available for comment yesterday.
Chuka said when it comes to producing for exports; the current exchange rate regime provides a conducive environment for that.
"However, it does not seem to be bearing fruits yet, because a lot of importers are still avoiding tax. So with many importers avoiding tax, the real impact of the exchange rate on the production side is being delayed," said Chuka.
He prayed that, time would come soon when no importer would run away from paying the right import duty.
"If everyone is paying the right price then the exchange rate impact on production will begin to be seen," said Chuka.
The kwacha has continued to lose ground in recent weeks and was hovering around an all time high of K500 on Monday.
Analysts have attributed the current mounting pressure on the kwacha to a continued support of importation of strategic commodities.
This is what happens when you allow foreign NGOs, IMF, World Bank, US Government and the UK Government to dictate what malawian can and can't do.
Latest posts by Vanessa Banda
(see all)