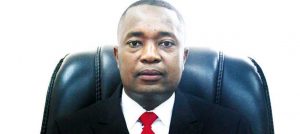 Reserve Bank of Malawi raises flag on asset bubble
Reserve Bank of Malawi Governor, Dalitso Kabambe, has said Malawi could plunge into an asset bubble in 2018 if the prevailing rapid growth of pensions and insurance funds is not addressed.
An asset bubble is a situation where the price of an asset, such as housing or stocks, becomes over-inflated. It could also be described as a situation in which asset prices appear to be based on implausible or inconsistent views about the future.
Kabambe was speaking in Blantyre on Wednesday during a Malawi Stock Exchange (MSE) symposium held under the theme Creating Wealth and Value through Listing.
"It is estimated that in 2018, the country will have a combined total of pension funds and life insurance funds to the tune of K1.4 trillion, against a total equity at the Malawi Stock Exchange of K762 billion.
"This, if not addressed by listing more companies on the Malawi Stock Exchange, will likely cause sub-optimal asset allocation, liquidity issues and an asset bubble. We have to avoid this at all cost, and the development of a stock market is a sure way of meeting the objective," Kabambe said.
He said RBM has teamed up with the World Bank and the Ministry of Finance to upgrade and automate the MSE trading system infrastructure for effective and efficient transactions.
Kabambe said the upgrade will bring in state-of-the-art technology, the Automated Trading System (ATS) and Centralised Securities Depository (CSD) System which will be up running by February 2018.
"Through this investment, we intend to enhance confidence of both local and international investors in the Malawi Stock Exchange. This investment will competitively benchmark the Exchange to its peers in the region.
"It is, therefore, timely that potential issuers should join the market by issuing shares and bonds as it will also help in marketing their businesses on the international market," he said.
He noted that expanding the stock market could also help the bourse to compete with other investment avenues such as deposits in banks and this has the potential of reducing lending rates in banks.
The symposium came at a time when the local bourse has 13 listed companies, some 21 years after its inception. Since 2008, the market has seen no new listings with two companies delisting.
MSE Chairman, Augustine Chithenga, said the symposium was organised to enhance awareness on the benefits of listing on the market.
He attributed the listing drought on the market over the past nine years to fear of the unknown among businesses.
MSE Chief Executive Officer, John Kamanga, urged businesses to take advantage of the lower cost of raising capital through the bourse by listing their businesses.
He said the stock market provides the best option in as far as long-term borrowing is concerned.
(Visited 16 times, 16 visits today)
Latest posts by Vanessa Banda
(see all)