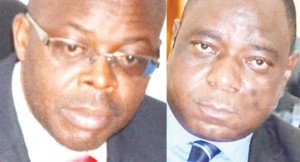 Reserve Bank of Malawi says forex cover at US$1bn
The Reserve Bank of Malawi (RBM) says there is no need for people to panic over the issue of foreign currency since the country is still enjoying a healthy foreign exchange position with over US$1 billion in reserves.
An economic analyst has, however, called on the central bank to intervene on the kwacha slip to restore confidence on the money market where speculative trading is causing depreciat ion of the local currency.
RBM spokesperson, Mbane Ngwira, said in an interview however that there is currently no need for RBM to intervene since there are still enough foreign exchange supplies on the market.
"These are two deferent things, the price and the issue of forex shortage. There is no forex shortage in the country. The issue is speculation rather not shortage. RBM can only release forex when indeed there is a need," said Ngwira.
He disclosed that RBM is currently holding forex reserves of up to US$750 million, the private sector has US$300 million while commercial banks are keeping US$10 million in forex stocks.
Former Economics Association of Malawi (Ecama) president, Edward Chilima, says, however, RBM needs to intervene on the market to curb the speculation and protect the kwacha from further fall.
Chilima said the nose diving of the currency is due to market uncertainties, hence a need for the central bank to tame the situation.
"RBM needs to apply moral suasion to restore confidence on the market," said Chilima.
Moral suasion is an appeal to morality in order to influence or change behavior.
Chilima said the performance of other economic indicators has not given much confidence to the economy and that this is why there is uncertainty and speculation on the market.
"Everyone feels this will be another bad year. Possibly the central bank must intervene to bring in that confidence to show that there is indeed forex and remove the uncertainty wby injecting forex on the market," said Chilima.
He suggested a round table discussion between RBM and other market players to moderate a means of addressing the challenge at hand.
Chilima warned that the current depreciation coupled with an expected increase in fuel prices will increase inflation and create instability in the economy.
The local unit has continuously depreciated in recent weeks, and now averages about K500 to the US dollar on the formal market.
(Visited 8 times, 8 visits today)
Latest posts by Vanessa Banda
(see all)