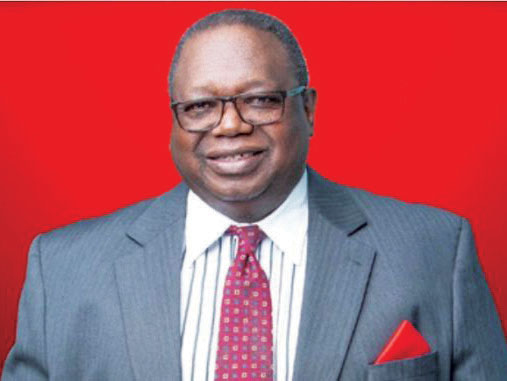 Reserve Bank of Malawi sees inflation averaging 8.6%
The Reserve Bank of Malawi (RBM)'s Monitory Policy Committee (MPC) last week revised downwards average headline inflation for 2020 to 8.6 percent from the earlier projection of 9.8 percent.
A statement which RBM Governor and MPC Chairperson, Wilson Banda, has signed indicates that headline inflation has declined from a peak of 11.5 percent in January 2020 to 7.1 percent in September 2020 due to relatively lower food prices compared to 2019.
The committee projects a continued downward spiral in headline inflation in the remaining months of the year and early months of 2021.
"Non-food inflation has been low and stable, anchored by relatively stable exchange rate and energy prices," reads the statement in part.
Headline inflation decelerated by 0.5 percentage points to 7.1 percent in September 2020, the lowest record since December 2017, representing 23 percent drop when compared to 9.2 percent headline inflation recorded in September 2019.
Dean of Commerce at The Polytechnic, Betchani Tcheleni, said in an interview yesterday that the ease in inflation alone is, however, not an indication of economic stability.
Tcheleni said inflation had been stable and expected to average at 8.6 percent because the economy has been dormant due to the Covid-19 pandemic which hampered trade.
"I want to agree that the inflation may continue decreasing next year because many people are going to access farm inputs and we have been told that there will be good rains in the country. So, that means people will have a bumper harvest," he said.
Continued stability of headline inflation would be anchored by stable supply of Maize, Malawi's staple commodity, which weighs heavily in the Consumer Price Index.
In December last year, inflation closed on 11.5 percent with an annual average of 9.4 percent— about 0.2 percentage points above RBM's projected 9.2 percent.
Food inflation rate during the year rose from 10.7 percent in January 2019 to 19.3 percent as at December 2019 while non-food inflation declined from 7.1 percent in January 2019 to 4.5 percent in December 2019.
Let us know what you think of this article and remember to add us on our facebook and follow us on our twitter. Come back daily for more Malawi business news.
Quick Links: Download Business eBooks | Ten Signs You Are An Entrepreneur | What is a Managing Director?
Latest posts by Vanessa Banda
(see all)