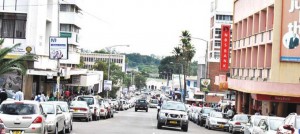 Reserve Bank of Malawi strategising on market efficiency
In a bid to make Malawi's financial markets more efficient, the Reserve Bank of Malawi (RBM) plans to introduce the Malawi Interbank Offered Rate (Mibor) which will act as a primary benchmark for short term interest rates.
RBM Manager for Financial Markets Development, Roderick Wiyo, said the introduction of the Mibor will bring about uniformity for calculating prices of instruments and retail products, thereby increasing transparency and effectiveness across the financial sector.
Wiyo said the Mibor will assist in the comparison of financial products amongst users in addition to strengthening the transmission mechanism of monetary policy.
He added that apart from the Mibor, the Central Bank intends to roll out the Master Repurchase Agreement (MRA), a legal agreement designed for parties transacting in short-term repurchase agreements.
The MRA contains standard provisions, terms and conditions governing the domestic repurchase agreement market.
"The MRA is crucial to the development of a horizontal repurchase market and will address issues of collateral in interbank deals. In addition, the MRA will facilitate development of the secondary market," Wiyo said.
To enhance efficiency of the financial markets, the Central Bank further intends to enhance the concept of market making. A market maker is a dealer in securities or other assets who undertakes to buy or sell at specified prices at all times.
According to Wiyo, market makers are a missing link in the Malawi market, although some institutions have taken the initiative to start performing a limited role.
"Maket Maker will initially stand ready to buy and sell all government securities and registered securities. The goal of market maker will be to develop the secondary market.
"Market making will also help to promote price discovery of financial instruments in the secondary market in addition to promoting opportunities for investors such as short selling, and aid the development of repo market," Wiyo said.
He added that market making will also help to promote debt stock to retail investors and attract a larger investor pool to address the liquidity needs of the market.
Wiyo added that RBM will also introduce a standing deposit facility which will enable commercial banks to make overnight deposits with the central bank.
"The facility will provide the floor rate for the absorption of overnight excess liquidity from the banking system by the central bank.
"The facility is also envisaged to reduce interbank rate volatility and improve monetary policy transmission," Wiyo said
(Visited 19 times, 19 visits today)
Latest posts by Vanessa Banda
(see all)