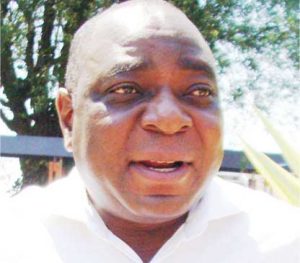 Reserve Bank of Malawi warns illegal financial schemes
The Reserve Bank of Malawi (RBM) has threatened to take action against all unlicensed financial schemes operating in the country.
Due to the high interest rates commercial banks are charging on loans, many people in recent times have been opting to join financial schemes that are being run by individuals or organisations.
The schemes are however, not registered with the central bank as stipulated in the Financial and Banking Act.
According to a statement issued by RBM and signed by its Governor Charles Chuka, RBM said those carrying out such business operations are advised to stop their operations with immediate effect.
The bank said it shall take appropriate action against anyone carrying out such business operations in the country.
RBM Publicist Mbane Ngwira said the action to be taken will be in accordance with the law.
He said the popular Chipereganyo where people contribute a certain amount on a monthly basis and then the money collected is given to one member each month is exempted under the microfinance law.
"We will use the law because by not being registered, the organisations may be obtaining money by false pretence or whatever the prosecution team will decide under the current law," Ngwira said.
RBM cited schemes that are inviting unsuspecting members of the general public to join by paying an initial non-refundable entry fee as being in the wrong.
"Only paid up members are allowed to deposit investment funds with the scheme. The initial investor is then encouraged to recruit more people in order to increase benefits accruing to the recruiter. This is clearly a pyramid scheme and those participating risk being duped," the RBM statement reads.
The central bank further advised the general public to demand evidence of registration from the Registrar of Financial Institutions before dealing with any financial service provider.
(Visited 33 times, 1 visits today)
Latest posts by Vanessa Banda
(see all)