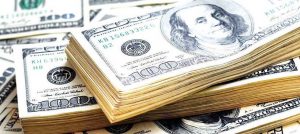 Reserves hit by seasonal cycle
Malawi's gross foreign exchange reserves — a combination of official and private sector reserves— slightly dropped to 3.57 months of imports last week, raising fears that the lean period may have started taking its toll on economic fundamentals.
In the period, the reserves stood at $746.77 million according to the Reserve Bank of Malawi's (RBM) Daily Financial Market report for December 8.
A week before, the reserves closed at $761.07 million, representing 3.64 months of imports compared to $766.45 million recorded on November 24 2017, representing 3.67 months of imports.
The RBM commentary shows that the gross official reserves also dropped during the week ending December 1 2017 compared to the preceding week.
This signals a relative drop in the reserves in three consecutive weeks, which commentators are attributing to seasonality of the economy.
In the past months, the reserves position defied the traditional seasonality of the economy with the central bank maintaining a sound forex position averaging above three months.
RBM attributed this to its capacity to enhance open market operations and the recent disbursement of the $84.3 million World Bank budgetary support.
Earlier, RBM expressed optimism that in 2017 and at least into the foreseeable future, Malawi would not experience the usual seasonal lean period in terms of foreign exchange availability, thereby cementing the current stability of the exchange rate.
Latest posts by Vanessa Banda
(see all)