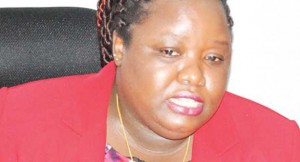 Retailers to be penalised for withholding change
The Competition and Fair Trading Commission (CFTC) has said retailers who withhold change from consumers or offer them sweets in lieu of change are breaching the provisions of the Competition and Fair Trading Act and risk being prosecuted.
A statement from CFTC, signed by its Executive Director, Wezi Malonda, puts withholding change among unreasonable and unconscionable behaviours that are contrary to Section 43 (1)(g) of the Competition and Fair Trading Act.
"We have noted with concern that the withheld change, usually in 20, 10, five and one kwacha denominations are not given to customers, which is contrary to Section 43(1)(g) of the Competition and Fair Trading Act, which makes it an offence for any person to engage in unconscionable conduct in carrying out trade in goods and services," Malonda said.
She further said all retailers have an obligation to have all denominations of Malawi's legal tender to facilitate fair trading conditions for consumers and the market at large.
"The practice is unfair, unreasonable and unconscionable as it leaves consumers worse off that they were before the transaction," CFTC said.
The commission has since warned those involved to cease and desist from the practice or risk paying appropriate penalties if found in breach.
A consumer we spoke to, Ireen Ngwira, appealed to CFTC to enforce the provisions of the Competition and Fair Trading Act noting that conducts such as withholding change inconveniences consumers.
"It is indeed unfair to us. It happened to me the other day when they offered me sweets because they had no K20 but when I boarded a minibus, I realised that I was short with the same amount and the conductor asked me to drop from the vehicle. This shows that every penny counts and retailers should be giving us our change in full," Ngwira said.
(Visited 1 times, 1 visits today)
Latest posts by Vanessa Banda
(see all)