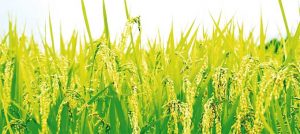 Rice production still challenged | The Times Group
The African Institute of Corporate Citizenship (AICC) is working with other stakeholders in the rice value chain to resuscitate the National Rice Development Platform (NRDP). The NRDP was formed in 2013 to coordinate activities in the rice industry.
Project Officer responsible for the rice sector at AICC, Leonard Chimwaza, confimed that the platform has been faced with staffing challenges following the exit of some officers who were assigned to work with the it.
It is estimated that Malawi has potential to grow rice over 200,000 hectares but currently the area being cultivated is less than 65,000 hectares.
The under-cultivation of the crop has resulted in low rice production consequently leading to the country failing to meet demand for the grain.
But Chimwaza said AICC is working with the platform to enhance corroboration among stakeholders in the value chain to consolidate and promote the development of a competitive rice value chain in Malawi.
"The average potential yield for Kilombero rice, Pusa 33 and TG10 is between 4,000 and 5,000 kilogrammes per hectare; however farmers only achieve between 1,500 and 4,000 kilogrammes per hectare," he said.
According to Chimwaza, climate change and difficulties to access quality seed is among some of the challenges that have led Malawi fail to achieve required production levels of the crop.
The rice Market in Malawi is dominated by middlemen or vendors as there is no structured market for the commodity.
Further compounding this problem is inadequate storage and milling facilities which forces smallholder farmers, who are the major producers, to sell their rice when it is un-milled hence fail to negotiate for better prices as there is no degree of value addition to their rice.
(Visited 1 times, 1 visits today)
Latest posts by Vanessa Banda
(see all)