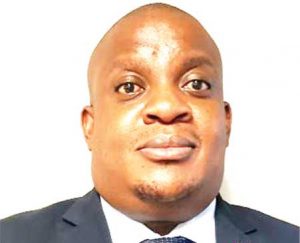 Rising external debt; another bad omen?
Experts have said rising external debt signals mismanagement of the economy and portrays a gloomy picture going ahead as the economy has not been growing at a pace that would place the country in a good position to pay back loans when they become due.
Giving a ministerial statement on the status of public debt to the current meeting of Parliament, Minister of Finance, Economic Planning and Development, Goodall Gondwe, said, cumulatively, the country has borrowed over $6 billion from external sources to finance development interventions from the time the country attained self-government in 1964 to date.
In reaction, Chancellor College Economics Professor, Ben Kalua, said it is worrying that the country is slipping back to a debt burden similar to the period before 2006 when the World Bank and the International Monetary Fund (IMF) wrote off Malawi's external debt under the Enhanced Heavily Indebted Poor Countries (Hipc) Initiative and the Multilateral Debt Relief Initiative.
As a result of reaching the Hipc completion point, Malawi received an equivalent of $3.1 billion in total nominal debt relief.
At that time, the debt stock fell drastically to just under $500 million, representing 11 percent of Gross Domestic Product (GDP).
Currently, according to Gondwe, external debt to GDP ratio is at 20 percent against a recommended threshold of 30 percent.
But Kalua said accumulating huge debt stock is not sustainable and that Malawi cannot continue to rely on its development partners for debt forgiveness.
"Government should know that this is not a good sign coming from a period of debt forgiveness not so long ago," he said.
In a separate interview, Economics Association of Malawi President, Chikumbutso Kalilombe, said Malawi is shooting itself in the foot by accumulating more debt stock as any economic gains made will be channeled towards servicing the debt burden.
Kalilombe further said it should be a concern if the loans are being used to cover fiscal deficits rather than being invested in boosting economic growth.
Going forward, he said, there is need to keep growing the economy by channelling resources to infrastructure development, realistic budgeting and clearing out private sector arrears so that industry can have room to thrive.
Economic growth has largely been sluggish, decelerating to 2.7 percent in 2016.
This year, the central bank has projected growth at 5.5 percent while the World Bank forecasts GDP growth rate to rebound to about 4.5 percent on the back of improved weather patterns.
Latest posts by Vanessa Banda
(see all)