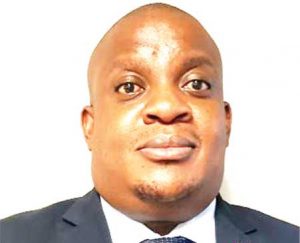 Rising prices worry MCCCI | The Times Group
By William Kumwembe:
The Malawi Confederation of Chambers of Commerce and Industry (MCCCI) has warned that rising commodity prices would negatively affect this year's economic growth prospects for Malawi.
MCCCI says economic gains made during the year are being threatened by rising prices emanating from upward revisions of fuel pump prices, electricity and water tariffs.
In its Third Quarter Economic Review released Tuesday, the chamber says it expects the country's Gross Domestic Product (GDP) to grow by 3.6 percent this year.
The estimate is 0.3 percentage points higher than the International Monetary Fund revised 3.3 percent GDP growth estimate. IMF earlier projected 4 percent growth in 2018 and 4.7 percent for 2019.
Contrary, the government estimates a GDP growth of 4.1 percent in 2018 and forecasts 6 percent growth in 2019.
MCCCI says the economic growth prospect is threatened by rising prices emanating from upward revisions of energy prices and lower agricultural production.
"Our forecast for 2019 continues to be cautious due to anticipation of continuous intermittent power supply compounded by the challenges and weakened performance of the industry sector," MCCCI warns.
MCCCI further notes that headline inflation is expected to continue rising due to pressures emanating from the 20 percent electricity base tariff increase and 5 percent fuel pump price hike effected in October 2018 as well as pressure on maize.
Malawi's inflation is threatening to run away, as it has continued on an upward spiral in the past three months hitting 9.5 percent in September 2018.
In an interview Tuesday, Dean of Social Sciences at the Catholic University, Gilbert Kachamba, said attaining a 3.6 percent growth target is a tall order.
He said prevailing challenges in the energy sector continue to threaten growth prospects, hence, need for a prompt solution.
"With the current trend, that [3.6 percent GDP growth] forecast would not even be attained. We need to revisit the energy sector which is the major determinant of our growth now," Kachamba said.
Economics Association of Malawi President, Chiku Kalilombe, said the prevalent challenges would imply that most players in the economy would scale down production, thus reducing economic activity and growth.
He, however, said not all is lost yet.
"Apart from fuel, which is caused by international price fluctuations, electricity and water tariff are intended to improve the sectors" Kalilombe said.
Malawi needs a GDP growth of at least six percent to maintain poverty levels and above six percent to reduce it.
Latest posts by Vanessa Banda
(see all)