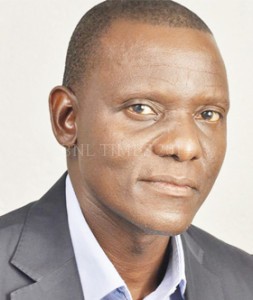 Ministry of Transport and Public Works Hopes for a Bigger Budget
The Ministry of Transport and Public Works is keeping its fingers crossed for the midyear budget review to start rehabilitating roads in the country's major cities.
Minister of Transport Francis Kasaila says most road projects in the country have either stalled or failed to take off due to financial challenges escalated by lack of budgetary support from development partners.
"It is a fact that two years ago there were financial challenges and they affected most infrastructure projects and other road projects did not take off," he said.
Kasaila, however said, government will continue to engage donors to secure funding to maintain the road network in the country.
"This will only take place after the midyear budget review because, at the moment, the budget is constrained as there is no donor support and therefore, our expectation is that in the few months we have, we will continue engaging our donors and see if we are able to get support," he said.
Kasaila said if the budget support starts pouring in, then more resources will be made available for the rehabilitation of the road network.
Two year's ago, the government had set aside about K450million for the rehabilitation of roads within Blantyre City but the project never took off.
Latest posts by Vanessa Banda
(see all)