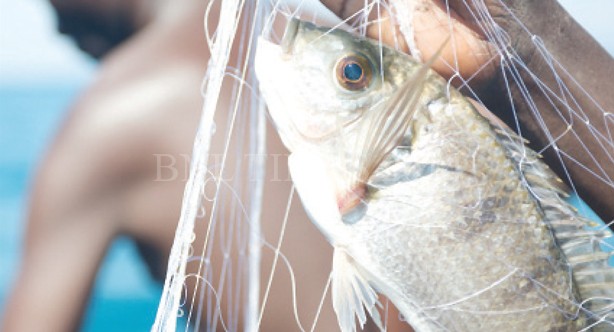 Malawian Company Fights For The Right To Brand Fish "Chambo"
A row has erupted between Maldeco Fisheries and a Zimbabwean fisheries company over the use of the name 'Chambo' as a brand name for fish from Zimbabwe's Lake Kariba which is being sold in Malawi and other countries in the region.
Meanwhile, the Competition and Fair Trading Commission (CFTC) has thrown its weight behind Maldeco, saying it is "grossly misleading and deceptive" for the Lake Kariba fish to be sold as 'Chambo' which is geographically only found in Lake Malawi and nowhere else.
Lake Harvest – a Zimbabwean company, has over the past month been advertising and selling package fish in Malawi which it has branded as 'Chambo'.
However, Maldeco Fisheries has protested the development, saying 'Chambo' is unique and endemic to Malawi and cannot be found in any other lake apart from Lake Malawi.
Maldeco Fisheries Aquaculture Manager Dr Daniel Jamu has called on authorities to protect the Chambo name so that it should not be abused by business people who are misleading consumers on the product.
"Chambo refers in general to Tilapiine fish that are found in Lake Malawi. More broadly the name refers to endemic Malawi tilapias namely Oreochromis karongae, Oreochromis lidole, Oreochromis squammipinis and Oreochromis shiranus," said Jamu.
He said the fish being advertised as 'Chambo' from Lake Kariba is Nile Talapia and its natural distribution is from the Congo to countries in East and West Africa all the way to Egypt and China.
"Consumers should not be misinformed. There is a lot of scientific evidence and research that can be supplied to show that Chambo only refers to the endemic Lake Malawi tilapia species," added Dr Jamu.
However, Lake Harvest Managing Director Kumburai Makunike has disputed Maldeco's claim, saying Chambo is not a specific name for a particular species of fish but it is a general term for Oreochromis species.
He said Chambo is a bantu word commonly used in Chichewa, Nyanja and Shona in Zimbabwe and no one can claim exclusivity to the word.
"Chambo is a broader term which should not be limited to the three species shiranus, lidole and karongae. This can also include niloticus," said Makunike.
"In our view niloticus is an exotic Chambo. There is nothing wrong with calling it Chambo since Chambo is not a species name or fish name but it is a generic term for a particular class of fish," he added.
In a statement issued on Wednesday, CFTC following the adverts placed by Lake Harvest in the Malawi media, it conducted research whose findings have shown that the said Kariba Bream fish is actually a Tilapia found in other parts of the world, and not the Chambo.
Latest posts by Vanessa Banda
(see all)