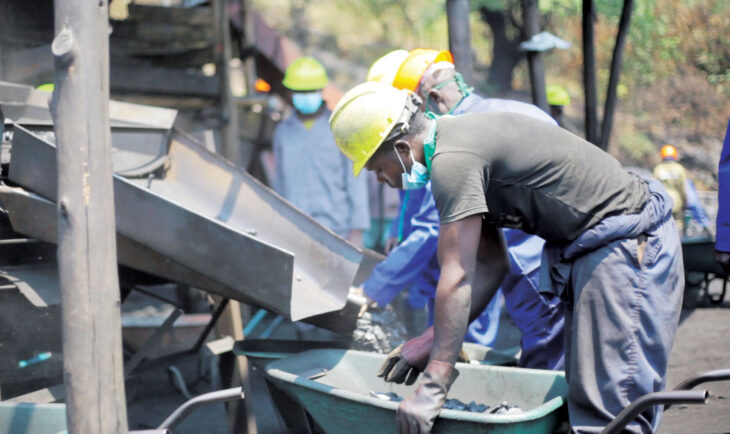 Companies in Rumphi cautioned on breaching labour laws
Labour authorities have cautioned companies operating in Rumphi District against breaching labour laws saying they risk being challenged before the Industrial Relations Court.
This comes against a background of the district registering over 50 cases relating to breach of labour laws in the past three months.
Assistant Labour Officer for Rumphi District, Anthony Kalagho, among others singled out increased cases of forced unpaid leave which denies employees some terminal benefits.
He made the remarks on Monday during labour laws sensitisation meeting held at Kaziwiziwi and Mchenga Coal Mines in the district which was organised by Rumphi Women Forum with funding from Action Aid Malawi.
Kalagho said while he understands the economic hardships most companies and organisations are going through due to the Covid-19 pandemic, there is need for employers to follow all proper procedures arguing unpaid leave should be an employee demand-driven and not the other way around.
"Employers are sending the workers to unpaid leave of which it is not acceptable because if someone wants to go for unpaid leave should be him or her to apply and not the employer initiating the process. As the labour office we want to embark on sensitisation meetings targeting both the employer and employee so that they follow the labour laws," Kalagho said.
In his remarks, Administrator at Kaziwiziwi Coal Mine, Before Nyirenda, said despite facing economic challenges due to the impact of Covid-19 they have maintained all their 273 employees.
"We haven't sent home anybody due to Covid-19. We are struggling because most of the markets have closed, we are only remaining with one buyer, Limbe Leaf Tobacco.
Rumphi Women Forum Youth Activista Chairperson for North Chapter, Lyson Mkandawire, said they decided to step up awareness meetings on labour laws after noting existing gaps in most companies in the mining sector and foreign-owned shops.
"We have engaged ourselves in this process because there are a number of issues that are coming out from the district more especially on employee rights being violated. For example, some are being dismissed from work without being paid and women sexually abused when they want to seek jobs which is not acceptable by the law," Mkandawire said.
One of the employees at Kaziwiziwi Coal Mine, Alick Mweso, has since described the training as an eye opener that will help him follow all relevant labour laws to fight for his rights.
The employees were drilled on Employment Act, Workers Compensation Act among other labour related laws and policies.
Let us know what you think of this article and remember to add us on our facebook and follow us on our twitter. Come back daily for more Malawi business news.
Quick Links: Download Business eBooks | Ten Signs You Are An Entrepreneur | What is a Managing Director?
Latest posts by Vanessa Banda
(see all)