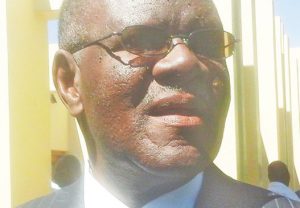 Sadc prioritises Malawi's interconnection | The Times Group
By Chimwemwe Mangazi:
Southern Africa Development Community (Sadc) Senior Programme Officer for the Energy Sector, Moses Ntlamelle, has said the regional bloc is prioritising Malawi's interconnectivity to the Southern African Power Pool (Sapp) to end power woes facing the country.
Ntlamelle said this in Lilongwe on Tuesday at the start of the Regional Electricity Regulators Association (Rera) Conference.
He said Malawi is spending more money running diesel generators as an alternative to lessening the electricity challenges when it can tap electricity from other member states at a lower cost.
"Member states benefit from power trading bilaterally and through the Saap Electricity Competitive Market where they just go to the pool and bid for electricity at different prices and at different times of the day depending on pick and off pick prices.

"The plans are at an advanced stage and, fortunately for Malawi and Mozambique, the issue of signing the Memoranda of Understanding has reached the printing stage and prefeasibility studies are ongoing as we speak and we target that, by 2022, Malawi will be interconnected," Ntlamelle said.
Rera Executive Secretary, Elijah Sichone, concurred with Ntlamelle, stressing that the core purpose of the meeting is to brainstorm energy options that will not have any negative impact on the environment while addressing power needs of Sadc member states.
"The endowment, in terms of resources, is different from one country to the other and the whole idea in pulling those resources together is to say, as a region, can we start by harnessing those resources that are cost effective across the region for example hydro resources that are available in the DRC because hydro power is cheaper," Sichone said.
Energy, Mining and Natural Resources Mining, Aggrey Masi, said that the meeting will help Malawi to explore new technologies as it continues to look for solutions to end the power challenges Malawi is facing.
"This meeting is all about strategising, sharing ideas but also consolidating efforts so that, come 2021, when we will be getting the interconnector, everything should be in order," Masi said.
Latest posts by Vanessa Banda
(see all)