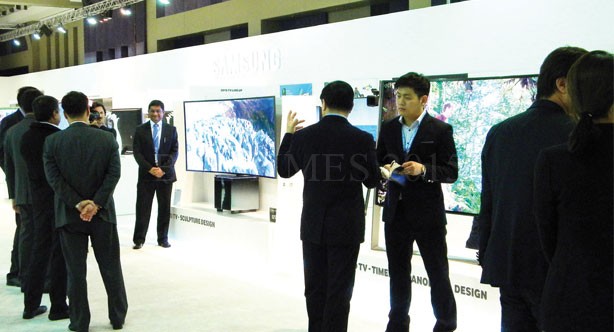 Samsung's new products at Africa forum in Turkey
Samsung Electronics last week unveiled a range of products to the African market at its sixth annual Africa Forum held in Antalya, Turkey.
The launch is part of the company's continuation to contribute to the continent's ongoing transformation in the consumer electronics space.
The three day Africa Forum 2015 was held under the theme "One Beat – Beyond the Limit" and builds on Samsung's intent to create change in Africa by bringing consumers' desires to life through innovative products.
Samsung Electronics Africa, president and CEO Sung Yong Hong highlighted premium, innovation, convenience, insights and citizenship as the key words related to product innovation in Africa.
"Last year, we introduced our intent into Africa: One Beat. It embodies the spirit of overcoming challenges and moving towards a vision of togetherness across the continent.
"Part of this is remaining focused on providing our African consumers with innovative products that are driven by consumer needs and passions," said Hong.
Samsung Business Leader for Zambia branch who is responsible for operations in Malawi, Mozambique and Zimbabwe, James Chona said the company aims at meeting customer needs.
"We want to give the customer what they want, and what we want them to have. The One Beat theme we see Samsung offering innovative products that satisfy the customer needs across all Africa," said Chona.
He said cheap imports and fake phones are a challenge to the market, but however, regional governments are working hard to address the issue.
"It is good that all governments in Malawi, Zambia, Zimbabwe and Mozambique have responded positively in addressing the challenge of cheap imported mobile phones and other appliances," he said.
The products unveiled during the forum included a dual washing machine, Chef Collection refrigerator, UHD Curved television monitor and Samsung Galaxy mobile phones A300F, A500F and A700F among others.
Latest posts by Vanessa Banda
(see all)