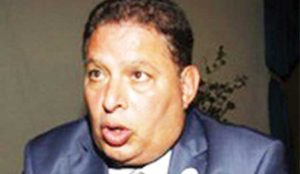 Sana Cash and Carry back in Blantyre
Lilongwe-based superstore Sana Cash and Carry has expanded its footprints to the Southern Region with the opening of a shop at Ginnery Corner in Blantyre.
Sana shops used to be visible in Blantyre about a year or two ago, but ceased to do so following disagreements between the franchise owners and the traders.
Sana Managing Director, Rauf Ahmad Choudhary, said the real Sana is the one based in Lilongwe and that they sold their franchise to other retailers in Blantyre.
"The shop we are opening here in Blantyre is under the management of the Sana franchise owners. We have decided to come ourselves to Blantyre because of the business opportunities that are here," he said.
Choudhary said the business environment is the country is suitable for foreign investors as there are a lot of opportunities that remain untapped.
He said, Sana, has plans to open more shops in Blantyre.
"Our plan is to have eight shops here in Blantyre and we will be opening three more shops by the end of this week. We plan to open one shop in Blantyre main and another in Limbe and we will confirm about the other shop, but it will be in one of the townships," Choudhary said.
He further said Sana will employ about 200 people within Blantyre and the figure is expected to grow with time.
Choudhary also said, as a retail store, they will be complementing the government's efforts through the Buy Malawi Strategy by having a large stock of local products.
Guest of honour at the event, Yunus Mussa, advised Sana management to comply with the country's labour laws and offer their employees better remunerations.
"For your business to thrive, you need to take good care of your employees hence when they knock off late, make sure you provide them with reliable transport.
"Apart from that, employees always work hard when you pay them better salaries," Mussa said.
(Visited 1 times, 1 visits today)
Latest posts by Vanessa Banda
(see all)