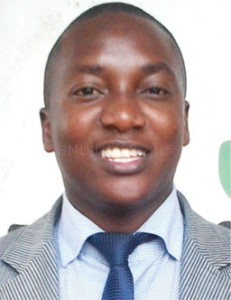 Sanwecka unveils new smartphone – BNL Times
Sanwecka unveils new smartphone
Realising the important role smartphones play in development, Sanwecka Technology Companions on Monday introduced a smartphone which will be sold at K25, 000.
The introduction of the smartphone comes at a time when studies have shown that the cost of the gadgets is exorbitant in Malawi.
Sanwecka Technologies Managing Director Rasheed Kasito said on Monday that his company realises that many Malawians would like to use smartphones but cannot afford them because of the high price of the gadgets.
"At Sanwecka, we believe technology changes lives hence we need to initiate such changes.
"To live this talk, on top of giving away the smartphone at K25, 000 Sanwecka Technology Companions has loaded internet set tings and installed the latest whatsapp in the gadgets so that once customers buy the phone and insert a sim card, they will be connected to the internet," said Kasito.
He said the company has limited stocks of the smartphones, adding that the promotion only runs up to April 30, 2015.
"The touch screen smartphone is being offered with extras including a 4GB memory card, a transparent porch, and a fitted screen protector. The smartphone is brand new in its box with all accessories imbibed," he said.
Kasito said the smartphone comes with a 12 months guarantee.
Latest posts by Vanessa Banda
(see all)