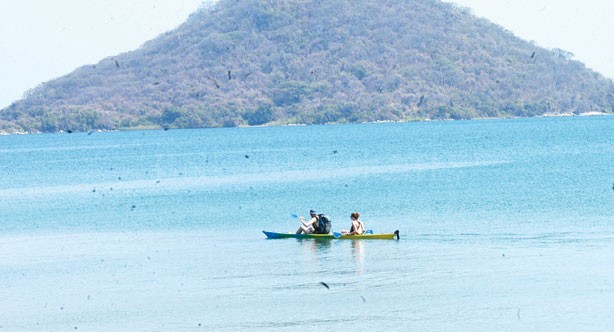 Scramble for Malawi at world tourism fair
Scramble for Malawi at world tourism fair
Malawi's tourism sector could get a boost after the 'Warm Heart of Africa' brand caught the attention of European tour operators at the annual tourism fare in Berlin, Germany.
Director of Tourism, Patricia Liabuba disclosed this in an interview on her return from Germany where she went to represent Malawi.
She explained that the unrest in some countries in North Africa and the ebola outbreak in West Africa have given countries in the southern part of the continent competitive advantage.
"I think this year was the best for Malawi. We had a lot of interest from tour operators, especially from Europe who want to start packaging Malawi. But, even those that already package Malawi are interested to expand coverage of sites where they take tourists to.
"In addition to that, the tour operators also want to add new ways of promoting Malawi because they are now getting more enquiries from tourists," explained Liabuba.
She said many tourists are looking for new exotic destinations having already visited countries like South Africa, Botswana and Kenya.
However, Liabuba said there is still need to increase efforts to publicise Malawi's tourist attraction destinations as well as building cohesiveness among relevant stakeholders.
"We are working on a programme to train immigration and Malawi Revenue Authority officers and taxi operators to handle these tourists with caution to make sure they project a positive image of Malawi as the Warm Heart of Africa," said Liabuba.
According to the latest annual economic report released by government, in the 2013/14 financial year the country received 793,451 tourists against a target of 800,000 tourists.
In the medium term, the sector is aiming at bringing about a million high spending visitors into Malawi which will help to create about 300,000 additional jobs and increase annual contribution to the economy to K400 billion.
Latest posts by Vanessa Banda
(see all)