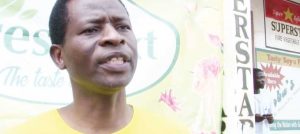 Seba Foods limited empowering soya bean farmers
Seba Foods limited has said the company has managed to transform the lives of over one million soya bean farmers in the country.
Seba foods said Malawi is among few countries that provide ready markets for the farmers, absorbing over 50,000 metric tonnes of soya every year.
The revelat ions were made early this week during a presentation of prizes the company dished out to two lucky customers, who purchased the company's products recently during the Lilongwe Fair.
Seba Foods Marketing Manager, Felix Kazambala, said the initiative was aimed at showing appreciation to their customers.
He also said a subsidiary of Seba Foods, Export Trading, is strategising on how to enhance access to markets for all farmers in the country.
"We look at the farmers as our partners because they supply us with the raw material for our products such as, the soya bean we are talking about but they are also our customers because we know a large population of the farmers consume the Golden Goodness soya pieces.
"Currently, we are planning to expand our production, which means we will be expecting more farmers to sell their agriculture produce to us," Kazambala said.
Commenting on cries from farmers over low prices offered by buyers on the market, Kazambala said most of the times, such developments are triggered by market forces.
He gave an example of this year where prices of Soya have gone down owing to high supply of the crop on the market.
Sarah Mapemba and Chimwemwe Nankhuni were the lucky customers who went away with a microwave and a set of non-stick pots, respectively.
(Visited 27 times, 27 visits today)
Latest posts by Vanessa Banda
(see all)