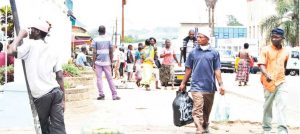 Slow economy hits insurance | The Times Group
An expert has said the low level of insurance penetration in the country is partly because of economic challenges the country is facing.
Insurance penetration is currently below five percent.
Managing Director of Nedbank, Paul Guta, said it requires players in the sector to adopt aggressive strategies to get more people on board.
He was speaking during this year's annual dinner and dance for members of the Insurance Institute of Malawi.
"We are a developing economy and as such, we are still on a growth path. As we are growing, the expectation is that the sector will also grow with the economy," Guta said.
He said there was still hope to grow penetration levels in the short to medium terms if players identified systematic approaches to reach the unbanked population with insurance products.
The dinner and dance is an annual event where insurers network and share new developments in the industry.
On the day, the institute also recognised and awarded outstanding performers, including students.
(Visited 19 times, 19 visits today)
Latest posts by Vanessa Banda
(see all)