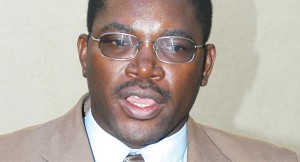 Small and Medium Enterprise Association to court insurance sector
The Small and Medium Enterprise Association (Smea) has embarked on an exercise to court insurance companies to come up with products tailor made for the SME sector.
Smea president James Chiutsi said the organisation also want to entrench insurance cover consciousness among its membership.
"Of late, we have seen robberies grinding businesses to a halt, and fires gutting businesses to ashes, in most instances we have seen well-wishers coming to the rescue of SMEs in situations where the unexpected happens. Those SMEs who have not been able to get help have been rendered destitute," he said.
Chiutsi said the cost of insurance is beyond reach of many SMEs, but the organisation want to negotiate better rates, and better terms with a willing insurance company.
"The basic idea behind insurance is to reinstate enterprises to the state it was in before an adverse event occurred.
"So SMEs stand to limit damages in case of employee action, theft, fire and water damage, insurance will also help enterprises in case of work place accidents, where litigation may require payments in tens of thousands of kwachas if the enterprise is not covered," he said.
Chiutsi further said once SMEs are covered, partners and investors are bound to have more confidence in small enterprises that are aware of uncertainties and are taking measures to limit them.
Latest posts by Vanessa Banda
(see all)